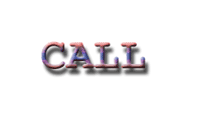 Call for - Demand
The servant was called for an explanation by the master for his misconduct.

Call in - Send for
Call in a doctor immediately.

Call on - Pay a brief visit
He called on me yesterday.

Call up - Recollect
The old man could not call up past events.

Call at - Visit
He called at my house yesterday.